INTRODUCTION:
Streetwear is a peculiar and complicated thing. On the one hand, it's throwaway and frequently unattractive. Conversely, it is Supreme. Streetwear men outfits have evolved into more than simply a fashion fad; it is now a cultural movement that has changed how men express themselves through their clothing. Streetwear, which originated in urban
Subcultures like skateboarding and hip-hop have organically evolved into a beloved phenomenon, embraced by individuals from diverse walks of life. Mens Streetwear Outfits are characterized by their casual yet fashionable look and offer a distinctive and adaptable approach to fashion. and what's out of style can always be looked into by the ongoing music and fashion scene. We will walk you through a variety of streetwear outfits men that will help you radiate confidence and make a big statement, whether you're new to streetwear or a seasoned enthusiast seeking new ideas.
CLASSIC MENS STREET STYLE:
The simplicity and genuineness of streetwear are its fundamentals. The timeless parts of the classic and casual streetwear ensemble are combined with urban beliefs to produce a look that is effortlessly cool and carefree. These outfits are comfortable, versatile, and exude a cool, laid-back vibe. Here are the must-have classic modern men's dress ideas:
1. Graphic T-shirts:
A plain white or black graphic t-shirt with a standout logo, piece of art, or font is essential for classic streetwear outfits men.
For a bit of edge, team the t-shirt with slim-fit jeans in a dark wash or The Fashionable Black Distressed Jeans.
For a polished and sporty style, complete the look with a timeless pair of white shoes like Converse or Adidas Stan Smiths.
2. Bomber Jacket Look
Start with a stylish bomber jacket in a dark shade like black, navy blue, or olive green for casual mens street style.
It may be worn layered over a hoodie or crew-neck t-shirt for a put-together yet cozy look.
To keep the urban look, pair with black skinny jeans or jogger pants.
To infuse a sporty touch, complete the look with a pair of contemporary shoes, such as Nike Air Force 1.
3. Denim Look:
Biggest Denim Trends For Men is a traditional medium-wash denim jacket that can be layered or worn alone as eye-catching classic casual streetwear.
Depending on your mood, pair it with a basic white t-shirt or a graphic t-shirt.
To finish the denim-on-denim effect, choose black or blue jeans in a slim or straight cut.
Finish off your streetwear outfits men with your favorite pair of high-top sneakers or boots for a tough yet fashionable look.
MONOCHROMATIC FASHION:
When it comes to streetwear outfits for guys, monochromatic mastery is all about putting together a coordinated and striking look by using several tones of the same color or staying with a single hue. Embracing a monochrome look gives your urban style a touch of sleek affluence and minimalism. Here are some essential pointers and outfit suggestions for mastering monochromatic streetwear outfit ideas:
1. Territory Color
Select a tertiary tone to serve as the foundation for your entire color scheme when deciding on mens street style. It can be made up of tints (base color + white), tones (base color + grey), or shades (base color + black).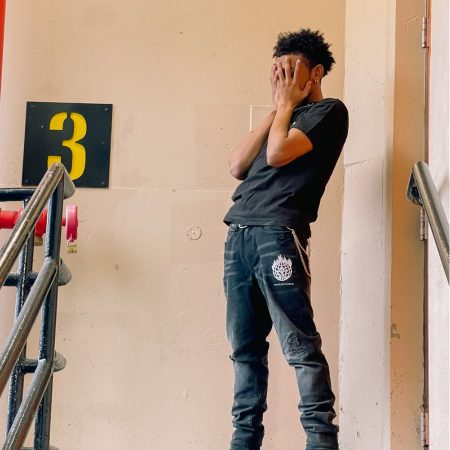 2. Avoid Overboarding
Streetwear style clothing is not about going crazy by forcing yourself to wear just one color; you'll merely end up looking odd. Consider mixing a navy-blue shirt with dark blue slacks, or incorporate something with a hint of a contrasting color (like blue with black stripes) to add some flair. If you want to add polish to a monochromatic streetwear outfits men without being stuffy or overdressed, try black shoes or brown loafers.
3. Color Selection:
Consider the undertone of your skin when choosing colors for streetwear outfits men. Everybody is aware of the colors that complement them the best. So rather than trying out new ones, if you want to be safe, choose these:
All black streetwear style menswear with a t-shirt and oversized streetwear hoodie and pair it with black slim fit jeans and a bombard jacket.
All-white streetwear outfits for guys with a logo or artistic design, jogger pants, and a cap to add the touch.
For All gray streetwear outfit ideas, choose a longline t-shirt or a crew-neck sweatshirt as the foundation of the outfit and pair it with jogger pants and a light-weight gray jacket. Complete the look with a beanie.
The key to mastering the monochromatic look lies in the details and textures. Combine different fabrics like cotton, denim, or leather to add dimension and interest to your streetwear outfits men. By adopting this look, you'll stand out in the urban fashion scene by projecting a feeling of attention to detail. Never be afraid to experiment with various pairings, accessories, and shoes to craft a monochromatic look that's authentically you and mirrors your personality.
Accessorize sparingly, yet effectively, with subtle jewelry, a stylish watch, or a cap to impeccably complete the ensemble. Beanies for Men is very familiar in the American region as streetwear style menswear
AESTHETIC WEAR:
Growing in popularity, the oversized streetwear trend offers a cozy and unfussy chic appearance for streetwear outfits men. Aesthetic mens street style focuses on fusing artistic, distinctive, and aesthetically pleasing components with urban streetwear. It values originality, uniqueness, and a strong sense of fashion Streetwear And Its Movement Into High Fashion have infiltrated modern hip-hop culture and acquired an artistic voice through fashion. Bold colors, creative prints, vintage-inspired elements, and a focus on self-expression are frequently found in aesthetically pleasing streetwear outfits men. Here are some essential characteristics and modern men dress ideas:
1. Artistic Approach:
Start with a t-shirt or sweatshirt with creative and eye-catching motifs, including illustrations, abstract art, or vibrant patterns. Wear it with ripped or distressed denim. To complement the artistic streetwear outfits men wear, accessorize them with bold jewelry like chain necklaces or stackable bracelets.
2. Colorful Streetwear:
Men's Bold Color and Pattern Experiments in your clothing, such as electric blue, fluorescent green, and blazing red. Pair it with an additional vibrant-hued hoodie, trousers, or shorts for an ensemble that exudes flair. For an additional mens street style include a splash of color, and add color-blocked accessories like a crossbody bag or backpack.
HOMEAGE TO VINTAGE
Modern man dress ideas Ensembles in the Vintage Throwback style pay respect to earlier times by incorporating vintage-inspired features into current trends. This style of streetwear outfits men embraces vintage and traditional components, giving rise to a distinctive and endearing appearance that stands out in the field of urban fashion. Drawing inspiration from the '80s, '90s, and early 2000s, the vintage throwback style adds a unique charm to modern fashion. Here are some distinguishing characteristics and wardrobe suggestions for men's Vintage Throwback streetwear outfits:
1. Band T-shirt:
Start with a graphic t-shirt inspired by a vintage that has well-known bands, old artwork, or classic logos. For a truly vintage streetwear outfits men look, pair it with flared jeans or vibrant cargo pants.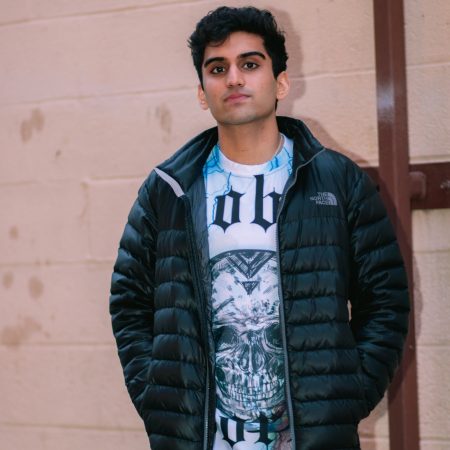 2. Old school sports jersey:
Include a vintage sports shirt from a legendary player or your favorite team. For mens street style, pair it with basketball shorts or track pants. Include a snapback cap with your favorite team.
3. Jackets:
Depending on the era you choose, add a varsity jacket, a track jacket, or a throwback windbreaker. It will be an ensemble for mens street style. The layering item might have vivid colors, stripes, or patches, which give the outfit a lively touch. Pair it with dark-colored jeans or chinos.
4. Footwear:
To complete the nostalgic appearance, use classic sneakers like Converse Chuck Taylors or retro Jordans. The retro ensemble of streetwear outfits men demonstrates your appreciation for the past while embracing today's fashion-forward streetwear scene.
SMART CASUAL
Streetwear-style clothing may be modified to create a sophisticated casual style that is ideal for more formal settings, so it is not just for informal occasions.
Start with a well-fitting button-up shirt in a light blue, white, or other neutral hue. You can choose between a traditional dress shirt and a more relaxed Cuban collar shirt for a more contemporary look. For a refined touch, wear the shirt with well-fitting pants or tailored chinos.
You can replace the bomber jacket with a blazer jacket in a neutral color or a minor design, depending on how formal the occasion is for mens street style.
Add polished and spotless shoes, like leather loafers or minimalist sneakers, to the ensemble. Professionalism and urban flair are perfectly balanced in the smart casual streetwear aesthetic.
Problems Graffiti Denim

$

80.00

Lightning Denim

$

80.00

Problem World Jeans

$

80.00
Conclusion
Men's streetwear clothes provide a distinctive and varied selection of styles. Affordable streetwear brands let people show their individuality and embrace urban fashion with confidence. Incorporate streetwear effortlessly into your everyday attire: embrace classics, blend with athleisure, master monochromatic tones, and experiment with oversized fits.
Secondly, Streetwear outfits men are more than just apparel; they're a way to express yourself and a part of who you are. Accept the urban look, mix and match various items, and enjoy trying out fresh trends and pairings. With streetwear, the opportunities are infinite, and the streets serve as your catwalk for showcasing your style. Enhance your appearance with unique streetwear outfits, causing heads to turn and showcasing your remarkable sense of style effortlessly.