Are you tired of buying streetwear hoodies that never meet your expectations? You're not alone! At first glance, all hoodies might seem the same. However, finding a hoodie that balances comfort, style, and quality can be difficult. What is more frustrating than buying a hoodie with high hopes only to discover that it doesn't fit or look good on you? But fear not; we've got you covered!
In this blog, we'll help you navigate the world of hoodies and find the best streetwear hoodies that check all the boxes. So, get ready to upgrade your wardrobe and stay cozy and stylish at the same time.
What to Look for in the Streetwear Hoodies?
Before discussing streetwear hoodies, we must identify where we might go wrong with our purchasing habits. Understanding these areas can help us make more informed decisions in the future.
Here are the top things to consider while hunting for the best streetwear hoodie:
Fit

We all want a hoodie that looks cool and feels great. But with so many options, finding the right size and style can take time and effort. Don't worry; we're here to help.

Always keep in mind your body type and personal style. Also, when you're trying on a hoodie, make sure to move around in it and see how it feels. If you're buying online, check the size chart and read reviews from other shoppers to get an idea of the brand's streetwear hoodies.

Material

We all know there's nothing worse than a scratchy, uncomfortable hoodie that you can't wait to take off. But simultaneously, you want a sturdy material to withstand wear and tear. After all, you'll likely be wearing this hoodie repeatedly, right? Most people prefer cotton for streetwear hoodies. Cotton offers a soft, comfortable feel while also being relatively durable. Furthermore, cotton is breathable, so you won't have to worry about getting too hot and sweaty if you wear your hoodie.

Style

Of course, style is also a significant consideration when it comes to streetwear hoodies. You want a design that looks trendy and feels unique to your taste. Many options exist, from minimalist designs with small logos or graphics to bold, eye-catching patterns and prints. So, be sure to choose a design that looks good now and has staying power in your wardrobe for seasons to come.

Brands

Now, let's talk about brands. In streetwear, a handful of brands are known for their quality hoodies. Look for options from popular names like Supreme, A Bathing Ape (BAPE), Stussy, or Problem World. These brands offer high-quality materials and designs and have a strong reputation within the streetwear community.

Color

While buying hoodies online, always mention the color. People prefer primary colors like grey, white, and black streetwear hoodies. Why? Because they can wear these must-have color hoodies in any dress and outfit. Check out our latest collection if you like white or black streetwear hoodies.

Last but not least, the most important thing to consider.

Price

Let's talk about the price. While going for the cheapest option can be tempting, investing in a higher-quality hoodie will pay off in the long run. Look for options that offer a good balance between price and quality. Furthermore, be sure to read reviews and check the materials before purchasing.
Top 5 Best streetwear Hoodies
1. Best Hoodie for Everyday Use: PROBLEMWORLD RHINESTONE STREETWEAR HOODIES
Who doesn't want a pure black streetwear style hoodie in their wardrobe? As mentioned, many people love white, grey, and black streetwear hoodies. Well, this is where you can get it! The Black Rhinestone Hoodie from ProblemWorld is the perfect addition to any streetwear collection. This unisex hoodie is made in America from a blend of 52% cotton and 48% polyester. With various sizes available, finding the perfect fit for your body type is easy here. In addition to this, it features a monochromatic graphic print, which means it is a must-have for any streetwear enthusiast.
P.S. When you buy this hoodie (or any other product) from Problem World's website, a percentage of the sale is donated to charity. So not only will you be looking stylish, but you'll also be doing some good in the world. Yes, it's a win-win!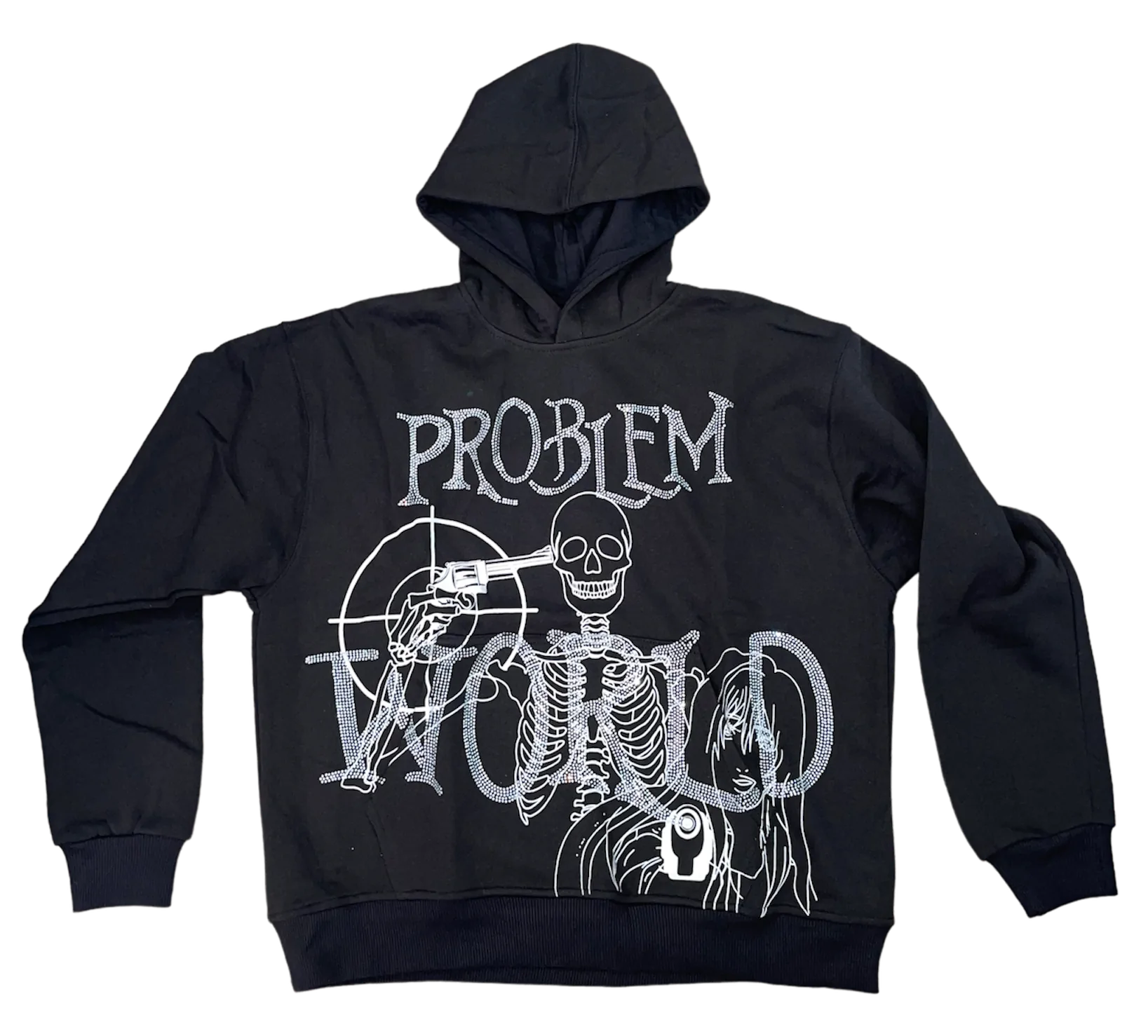 2. Best Hoodie for Work: WAX LONDON BUXTON HOODIE
Looking for a comfortable and stylish hoodie? Wax London has got you covered! These streetwear hoodies are made from 100% organic cotton and are perfect for layering without getting too hot or cold. With versatile neutral colors such as navy, ecru, and gray, they're perfect for casual or office outings. In addition, they are made from high-quality materials that offer durability. So, if you're looking for a stylish and long-lasting hoodie, these Wax London hoodies are worth checking out.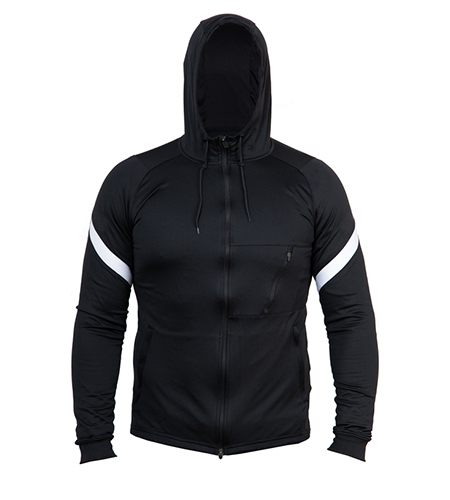 3. Best Zip-Up Hoodie: HOWLER BROTHERS CHISOS SHERPA FLEECE HOODIE
If you're a fan of zip-up streetwear hoodies, then you're in luck with this Sherpa Fleece Hoodie. It's the perfect choice for anyone who wants the convenience and style of a zip-up hoodie combined with the cozy warmth of a sherpa fleece material. The bungee cords on the hood make it easy to adjust to your liking. Furthermore, the zip-up front allows you to control your warmth throughout the day. With its classic black or hot oatmeal color options, this hoodie will pair well with almost anything in your wardrobe.
4. Best Hoodie for Workout: JORDAN DRY-FIT SPORT BC
If you're looking for top-quality workout gear, Nike's Dri-Fit fabric is worth considering. It's made from a blend of cotton and polyester, designed to wick away sweat and keep you feeling fresh. Dri-Fit's microfibres work fast to surface sweat and evaporate it quickly, so you'll feel less soggy and more focused while you work out. Moreover, the Light Liquid Lime colorway is a standout. It's vibrant and sure to get you pumped up for your workout. Furthermore, it is available in sizes from XS to XXXXL, so you don't have to worry about the fit while purchasing. Whether you're new to the gym or a seasoned pro, Nike's Dri-Fit gear is for you.
5. Best Plain Hoodie for Men: FORÉT DEER HOODIE
You know what they say – plain doesn't always mean boring. And this Danish-designed Forét hoodie is a perfect example of that. It is made from organic cotton. Furthermore, its unique brown color sets it apart from the usual black, white, and gray hoodies that seem to be everywhere. This hoodie is an excellent option for autumn layering, especially when you want to match the season's leafy browns. Plus, it's cozy and warm, which is always a plus during those chilly fall days. Finally, to complete your look, pair this hoodie with light-wash denim jeans, stylish yet casual sneakers, and a long wool overcoat to complete your look. And guess what? You'll look effortlessly cool and stylish.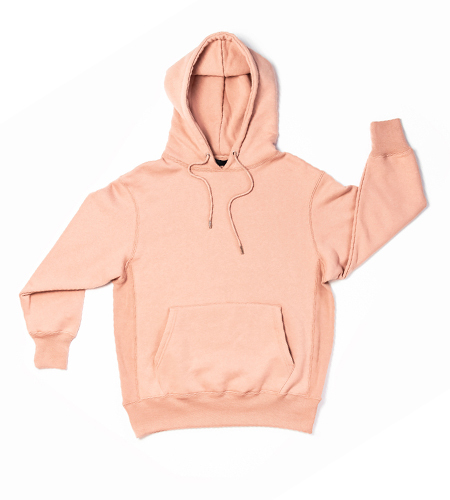 Conclusion
With the best streetwear hoodies on the market, you don't have to sacrifice comfort for style. You can have both! Whether you prefer classic designs or bold patterns, there's a hoodie out there that's perfect for you. So why wait? Start shopping for your favorite streetwear hoodies today and stay cozy and fashion-forward all year round.